Formation of the Rose Hill Recreation Commission (RHRC)
In the general election of 1973, the citizens of Rose Hill, Kansas (USD 394) voted to create a mill levy tax assessment for the establishment of an organized recreation program. The vote was made possible through a resolution drawn by the USD 394 board in accordance with the state of Kansas statutes.
The Rose Hill Recreation Commission (RHRC) is an autonomous governmental body governed by a five-member board. The board is appointed by the city of Rose Hill (two members), the USD 394 school board (two members), and an at-large appointment.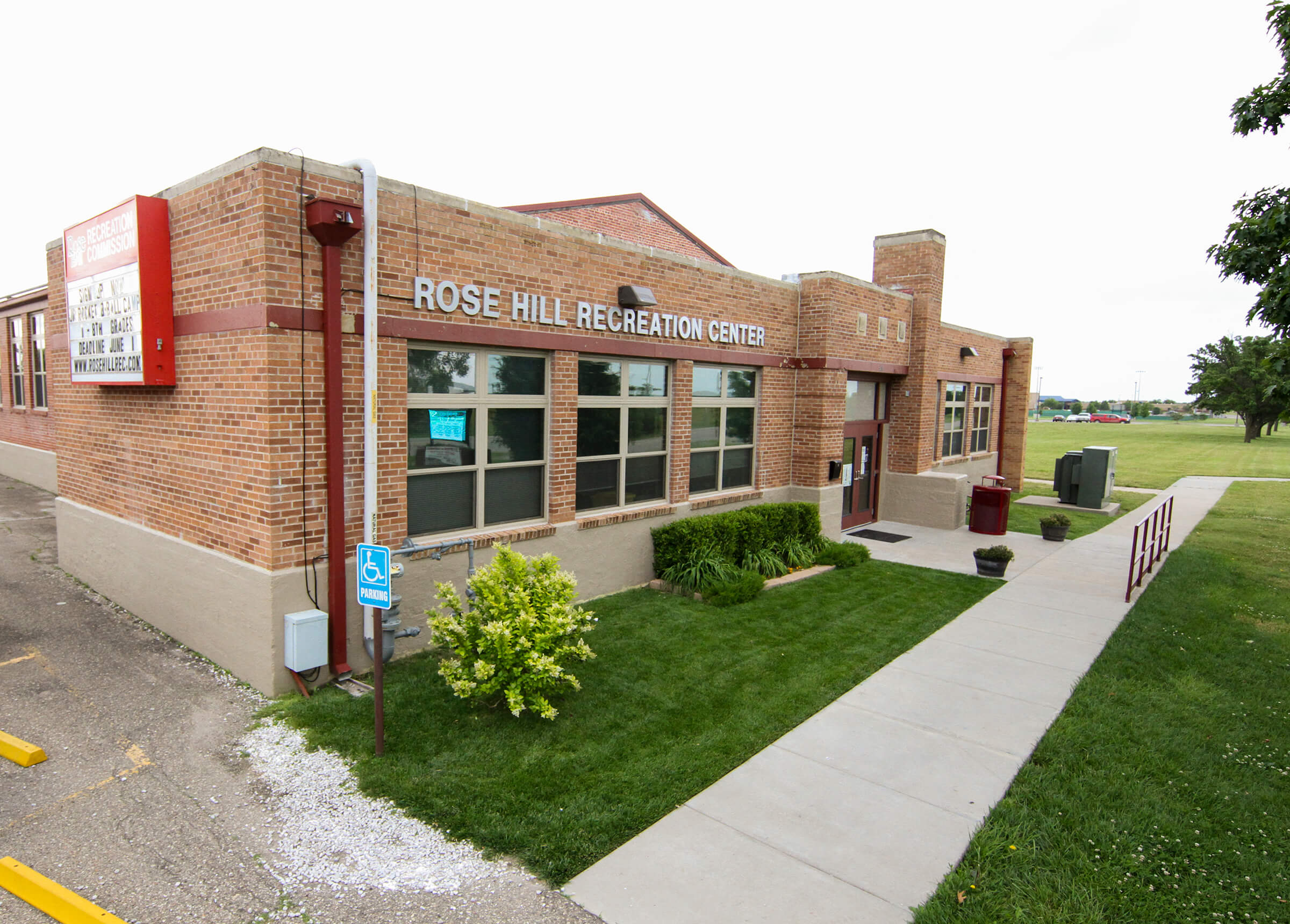 RHRC Office Hours
Mondays: 7:30am – 5pm
Tuesdays: 7:30am – 5pm
Wednesdays: 7:30am – 5pm
Thursdays: 7:30am – 5pm
Fridays: 7:30am – 5pm
Saturday: Closed
Sunday: Closed
*Closed for lunch daily from 12pm – 1pm
RHRC Board Meetings
The RHRC Board of Directors meets monthly on the 2nd Wednesday of each month, 6:00 pm, at the RHRC Rec Center located at 400 S. Rose Hill Road, Rose Hill, KS 67133. RHRC board meetings are always open to the public. City of Rose Hill and USD 394 residents are encouraged to attend. To attend the monthly meeting, enter through the east door of the building.
RHRC Board Members
Roger Burnham
Board President
Ross Chappell
Board Vice President
Wilbur Scott
Board Member
Ryan Hill
Board Member
Gayle Tenbrook
Board Member
RHRC Staff
Natalie Simmons
Administrative Assistant
natalie@rosehillrec.com
Jason Steadman
Superindendent
jason@rosehillrec.com
Josh Meyer
Programs Director
josh@rosehillrec.com
Colton Waters
Fitness Center Director
colton@rosehillrec.com