Personal Training
Personal Training Prices:
Individual 1 – 9 Sessions: $32 per hour
Individual 10 or more Sessions: $28 per hour
Group Training 2 – 4 people: $22 per hour/per person
Who motivates you the most and makes working out fun? Your friends! Grab a group of your buddies and a RHRC Personal Trainer to maximize your workout.
---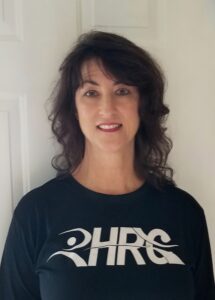 Paula Hobson
Paula has always been interested in health and fitness of various forms.  She is an ACE Certified Personal Trainer, NETA Certified Yoga Instructor, and an avid Belly dancer for many years.  She has taught a variety of classes including Boot Camp, Yoga, Strength Training,  Beginning Belly Dancing, as well as Personal Training.  She loves working with people, help them achieve their goals, and having fun while doing it!   Paula looks forward to rolling out a MASHUP class – an energetic class, participants will experience a short, effective workout utilizing variable-intensity interval training (VIIT).